Achievements
Fundraising
Recruit
Wear it with pride! You've earned your badge of honour
Sargeant
Look at you go! Keep up the amazing hard work
Centenary Champion
You've earned your centenary medallion, feel proud!
Legion Legend
Thank you for being a legend and caring for our Armed Forces
Fitness
Poppy Run Distance Set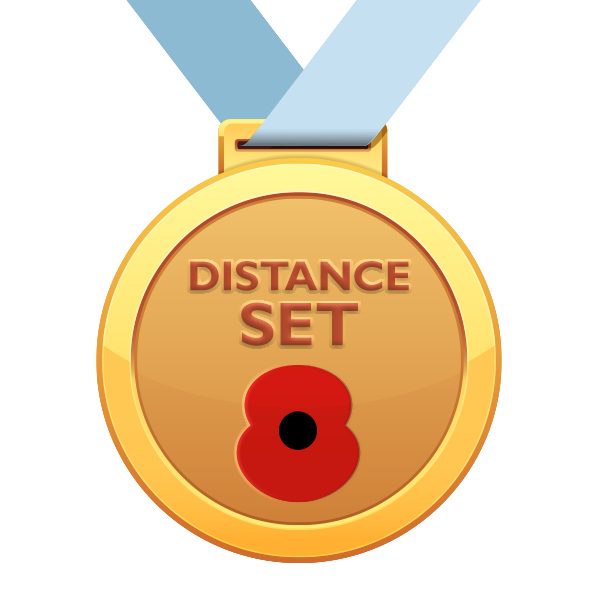 On your marks! Your Poppy Run distance is set and you're ready to go
First Run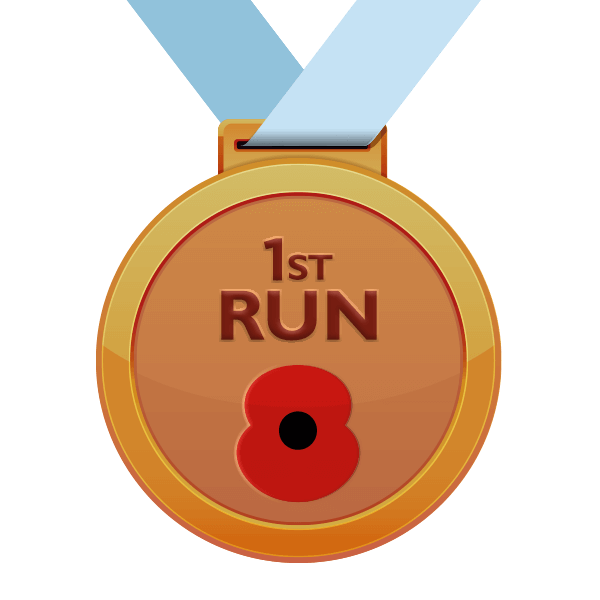 Amazing! You're off the starting blocks!
Half-way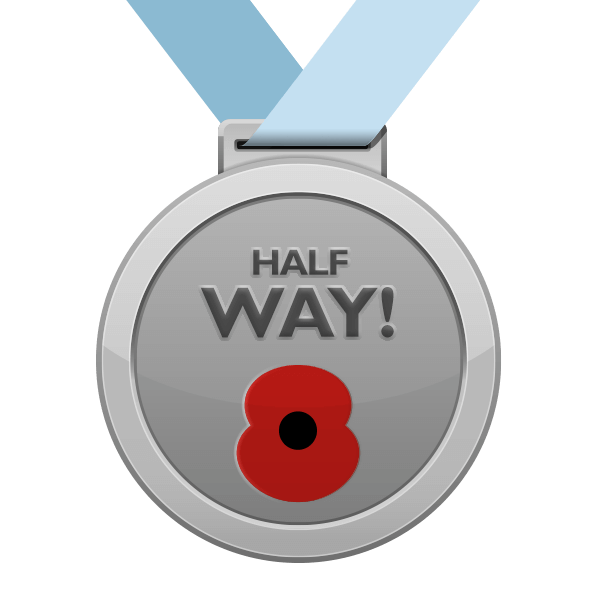 There's no stopping you! You're half-way there
Finished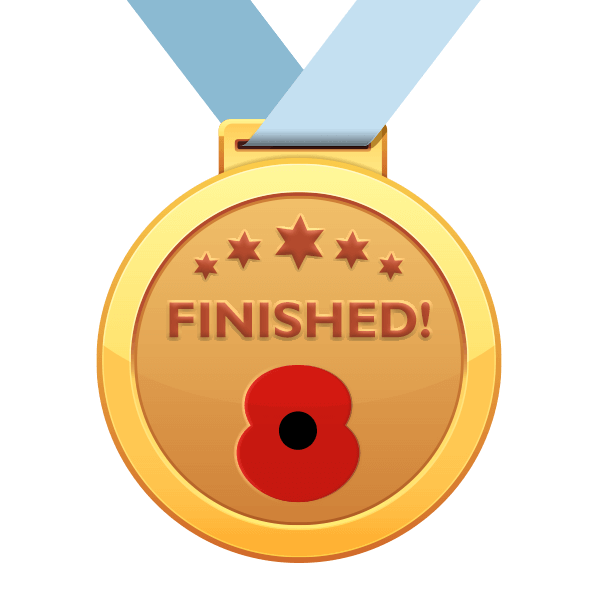 You've crossed the finish line, congratulations!
Don't forget to set your Poppy Run distance target. Log in and click the 'Log fitness' button to register your Poppy Runs, you'll then be awarded your 'Poppy Run Complete' virtual badge above when you reach your chosen fitness target.